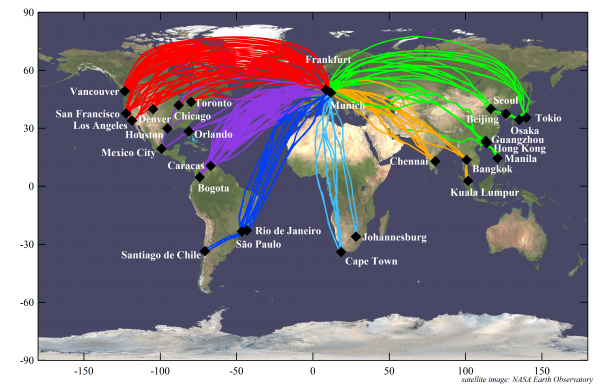 Global Atmospheric Composition and Climate Change Research
EUROPE's SOLUTION FOR GLOBAL ATMOSPHERE MONITORING
IAGOS CARIBIC is an innovative scientific project to study and monitor important chemical and physical processes in the Earth's atmosphere. Detailed and extensive measurements are made during long distance flights. CARIBIC deploys a modified airfreight container with automated scientific apparatus which are connected to an air and particle (aerosol) inlet underneath the aircraft. Using a passenger Airbus A340-600 from Lufthansa in total more than 550 flights are succesfully completed.